Skilled Nursing and Rehab
Trained and Qualified Rehabilitation and Nursing
Our Regency Healthcare and Rehab Center is home to a 90-bed post-acute 24-hour skilled nursing Health Care Center. There are many reasons people might need skilled nursing or rehab services: a fractured hip, stroke, pneumonia, or heart disease are just a few.
Skilled nursing provides short-term, temporary housing, 24-hour skilled nursing services, and medical care to adults who need rehab after a hospital discharge. We offer a full spectrum of resources to get you back on the road to health, including a team of specialized physicians, nurse practitioners, nurses, and therapists. These professionals provide 24-hour nursing care in licensed nursing teams.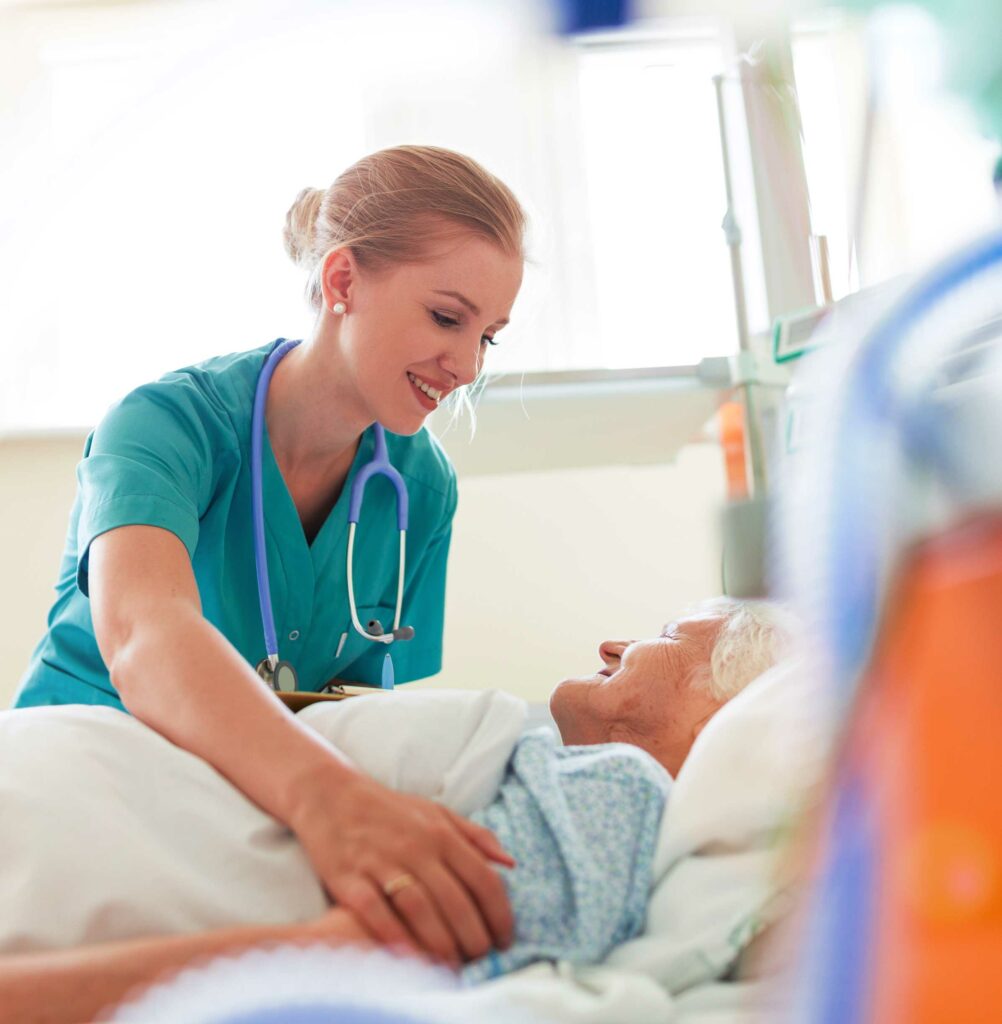 Residents enjoy social services, dietician-approved meals, and daily assistance with personal living activities. Staying in our onsite rehabilitation facility with comprehensive therapy services also means residents have activities and entertainment scheduled daily. They have access to religious services, housekeeping and laundry services, cable TV in each room, high-speed wireless internet service, beautiful courtyards, and most importantly individual care 24 hours a day.
The physician-directed care residents are provided includes specialized nutrition programs, medication and/or Diabetes management, and any specialty services necessary. Every person is unique, so the therapy we offer is too. We have psychological services, pain management, and physical therapy available for our skilled nursing and rehabilitation patients at Regency. Joint injury/replacement, stroke rehab, speech and language assistance too… chances are if you or a loved one needs it, we do it!