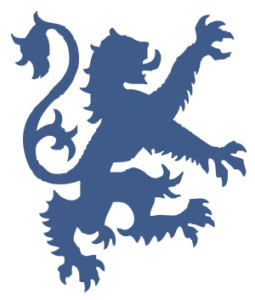 Based near Chattanooga, Regency Senior Living was created by principal owners Don Howe and Rick Stern to manage senior housing properties with professional Christ-centered care. The two acquired their first assisted living community, Riverwood in Rome, Georgia in February of 2003, and were joined by Randy Holcombe the year after. To this day leadership continues to provide a personal touch to Regency operations, ensuring that each community receives the unique attention they all deserve.
We started with the Riverwood community in Rome, GA.
We welcomed the Rosewood community in Fort Oglethorpe, GA.
Regency welcomed the Morristown community in Morristown, TN.
We welcomed two communities in a single year, Birmingham and Huntsville,  expanding Regency into Alabama.
Regency welcomed the Jackson community in Jackson, TN.
We welcomed the Tuscaloosa community in Tuscaloosa, AL.
With these seven communities we are content, and have spent over a decade bettering each location with a personal touch. We have resisted the acquisition of corporations, and to this day Regency remains privately owned and unapologetically Christian.
Regency Senior Living's mission statement is to:
Serve our residents and families while
Engaging in relationships,
Respecting individuality and
Valuing the contributions of those who
Evolve our care every day
"I am passionate about innovation in the delivery of services to our clients, both from a quality and a value standpoint!"
Don Howe, a licensed nursing home administrator and former physical therapist, is actively engaged with Regency Senior Living as a principal partner. Don was the co-founder of BenchMark Physical Therapy, the largest outpatient therapy provider in east Tennessee, as well as Alliance Physical Therapy, a niche company in the Chattanooga area. With more than 20 plus years of experience in the healthcare field, Don has gained a variety of experiences that allow for innovation in the delivery of Regency Senior Living product lines.
Don and his wife Talene are very engaged with their local church where they find great satisfaction working with and caring for Chattanooga's homeless.
Rick Stern began his career in senior living in 1987 when he served as Vice-President of Acquisitions, working in development and finance, with a national nursing home company. He founded a consulting company in 2000 and progressed toward his ultimate goal of owning and operating senior communities. Rick has an MBA from the University of TN at Chattanooga.
Rick and his wife Shelley along with their children are very involved in their church and local charities.
If you have a minute, we encourage you to read Rick's passion statement.
Randy Holcombe – Chief Executive Officer/Owner
"Where else can you spend five minutes and create a smile that can last all day? Ensuring quality of life and happiness for our residents is what it is all about for me."
Randy Holcombe has been an owner and operational partner with Regency Senior Living since 2004 and serves as the Chief Executive Officer of Regency Senior Living. Randy has a Bachelor's Degree in Business Management and Long Term Health Care and a Master's of Science degree in Health Services Administration. Since entering healthcare management in 1988 Randy has served as a Regional Director of patient financial services for a hospital corporation and Vice President of business development and sales for a healthcare software company. 
Randy and his wife Tonya along with their children reside in Gallatin, TN.
Paul Eirich III – Chief Financial Officer
"I am passionate about helping our communities and employees in creating and maintaining a wonderful home for our residents."
Paul has worked in the senior living field since 2001 in treasury, accounting, and other areas and brings experience, enthusiasm, and problem-solving skills to Regency.
Paul lives in Chattanooga and is involved in various local church ministries.
Jeff Clay – Chief Operating Officer
"I am so fortunate to be able to say that, "I love my work!" I am honored every day to serve in a capacity where I can truly make a positive difference in the lives of our residents, their families, our employees, and the cities where we operate. My personal life goal is to wake up every day with a heart to SERVE and intentionally make an investment in someone's life that day!"
Jeff has four decades of experience in the fields of management, sales, marketing, and advertising. After entering the senior care industry as a Marketing Director for a local assisted living group, Jeff became the Executive Director, only after a short 13 months, of a very respected and successful community in the Chattanooga area. He was promoted to the Regional Director of Sales & Marketing position serving multiple communities, before coming to the Regency family as Vice President of Sales and Marketing where he served in this position for 9 years. Jeff currently oversees all operations for our company and leads in developing Regency's growth.
Jeff is a minister and facilitates men's discipleship groups, leads International Evangelistic Mission trips plus very involved in serving at outreach projects with his local church. Jeff has been married to his wife, Angela, since 1992. They have two daughters and a grandson.