Assisted living is an excellent option for seniors seeking an active and vibrant lifestyle while also receiving the help they need with daily activities. We say to folks that assisted living is simply, "apartment living with help when needed."
Assisted living residents can enjoy the same flexible lifestyle as their Independent Living counterparts while receiving more personal care when required. Assisted living is a long-term care alternative that combines housing, support services, and health care as needed. Residents can enjoy all of the freedoms of Independent Living and the care needed in the privacy of their suite!
Many families when looking for assisted living for their parents will ask, "Can we come and get Mom and take her to lunch?" or "Can she stay at our house through the holidays?" The answer is emphatically, yes! When an individual lives in a suite they can freely go on a vacation, take a trip out of town for the weekend, or attend a family event. Families may be asked to sign out the resident and give a tentative date of return, but the freedom to come and go is always there.
Planning for Assisted Living
The number one question that arises in a family's life is, "When is it time to choose assisted living for myself or my parent?" We would like to share that adult children will tell us that when they finally made the move they wished they had made the choice years before. Why? Because they saw how their parent(s) immediately made friendships with individuals with similar life experiences as themselves and got involved in life-enriching programs that gave them a sense of purpose. 
Residents can also put the worries of making mistakes while self-medicating behind them and stop fretting over that big house and all of the problems that are mounting up. The adult children can transition back into the role of daughter or son again while enjoying the time spent with their parents rather than arguing over bills and the extra work of operating two households. The peace of mind received by our families and residents is priceless!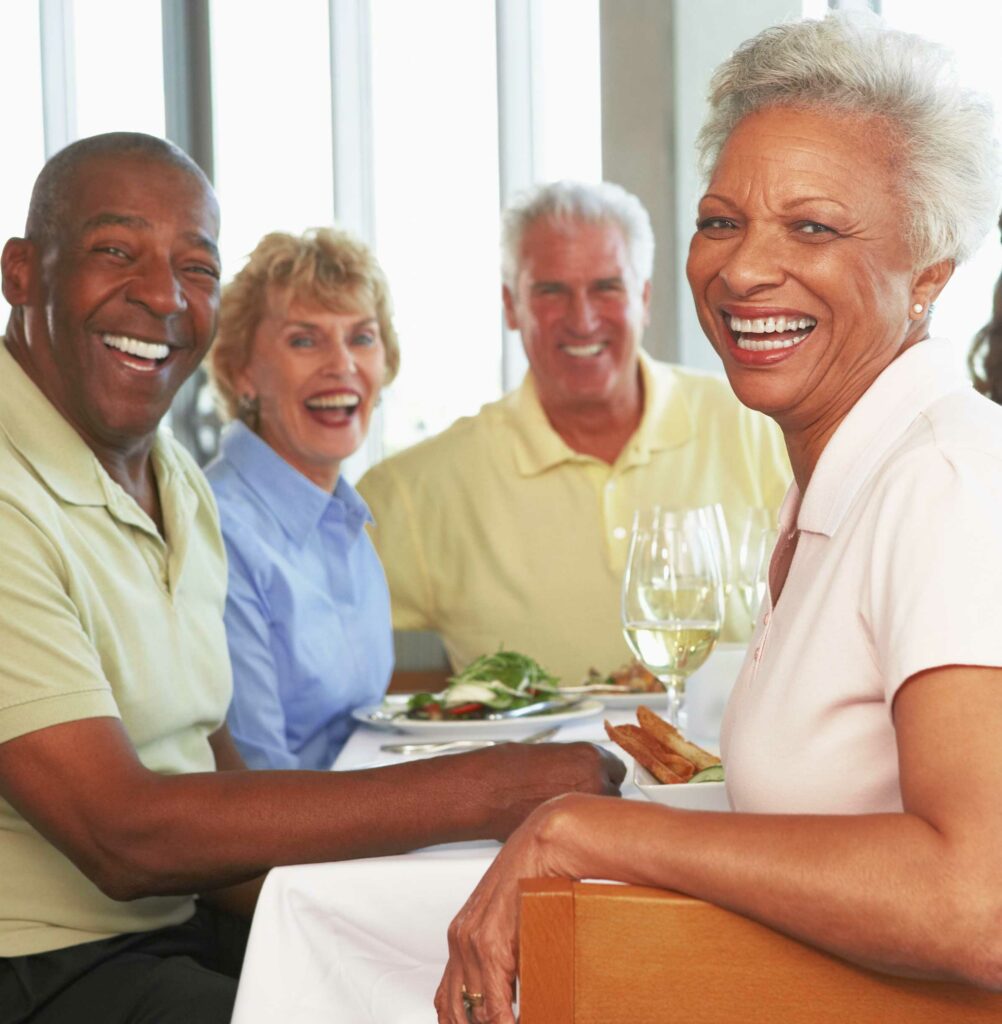 Working together with the resident and their physicians, we create an environment for longer and healthier lives. Some of our available assisted living services include:
Trained medical staff

24-hour emergency call system
Three nutritious meals per day, plus snacks
Medication management
Personal housekeeping, laundry, and linen services
Scheduled transportation
Exercise and wellness programs
Assisted living residents can enjoy the same flexible lifestyle as their independent living counterparts while receiving more personal care when required.